EKG/Cardiology Technician
---
Schedule
EKG Technician - 8 weeks course:
EKG - October 28, 2023, Saturday 2:00 PM - 7:00 PM

Closed
EKG - January 6, 2024, Saturday 2:00 PM - 7:00 PM
EKG - March 2, 2024, Saturday 2:00 PM - 7:00 PM
EKG - April 27, 2024, Saturday 2:00 PM - 7:00 PM
EKG - June 22, 2024, Saturday 2:00 PM - 7:00 PM
The next class is starting in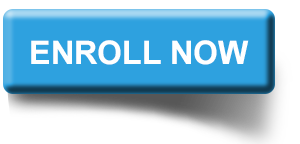 Play an Integral Part in Diagnosing Heart Disease
About every 25 seconds, an American will have a coronary event. Help prevent heart disease and take pride in your career.
The EKG/Cardiology Technician Program provides students with the skills needed to work with a variety of equipment to perform cardio diagnostic studies and tests. Our course offerings provide students with comprehensive, hands-on training on performing electrocardiographic tracings of the heart. Well-trained EKG technicians are an integral part of caring for patients with heart disease — more than 26 million Americans, according to the CDC.
The EKG technician performs procedures which record cardiac activity for various diagnostic tests, including:
• 12 Lead EKG
• Rhythm Strips
• Ambulatory Blood Pressure Monitoring
• Cardiac Stress Monitoring
• Transient Arrhythmia Monitoring
• Holter Monitoring
In-Demand Profession
This occupation is evolving in the field of health care. Thousands of open positions for EKG technicians exist nationwide at:
• Hospitals
• Outpatient Medical Facilities
• Doctors' Offices
• Diagnostic Clinics
The EKG/Cardiology Technology Program at APLMED Academy is a fast-paced, eight-week training program. Our students graduate with the knowledge and skills necessary to get a leg up in this high-demand job.
Customized Learning
APLMED Academy's EKG/Cardiology Technology Program limits our classroom capacity at 12 students per class, with two groups starting simultaneously.
Potential jobs after graduating:
• Certified Cardiographic Technician
• Registered Vascular Specialist
Our programs are prerequisites towards careers as:
• Registered Cardiovascular Invasive Specialist
• Registered Vascular Technologist