Phlebotomy TechnicianPhlebotomy Technician classes in Furora
---
All classes are available at (Aplmed address) location. Address : 2600 South Parker Rd Bldg 6-300 Aurora CO, 80014
Schedule
Phlebotomist - 8 weeks course:
Phlebotomist - October 28, 2023, Saturday 9:00 AM - 2:00 PM

Closed
Phlebotomist - January 6, 2024, Saturday 9:00 AM - 2:00 PM
Phlebotomist - March 2, 2024, Saturday 9:00 AM - 2:00 PM
Phlebotomist - April 27, 2024, Saturday 9:00 AM - 2:00 PM
Phlebotomist - June 22, 2024, Saturday 9:00 AM - 2:00 PM
The next class is starting in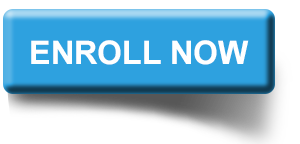 What is Phlebotomy?
Most areas of medicine rely on diagnostic testing often on blood. Phlebotomists collect the blood necessary for testing; allowing the physician and health care provider to make informed decisions. Skilled phlebotomists can find hidden veins, introduce a needle into a vein, and extract blood with little or no discomfort to the patient.
Successful graduates of our Phlebotomy Program gain essential skills and education in phlebotomy that will enable future phlebotomists to effectively communicate and interact personally and professionally in a health care setting. To date, the Phlebotomy Program at the APLMED academy has graduated more than 200 students!
Classroom Components
Since the phlebotomist is considered a part of the laboratory team, they must be trained in all aspects of specimen collection and processing. Our program includes safe and efficient work practices that teach students to:
Obtain specimens
Collect blood by venipuncture or capillary
Handle specimens
Proper labeling, sorting, and preparation for testing
Communication skills
Emergency procedure
'Real-Life' Experience
As students learn with hands-on training by a certified and working phlebotomist instructor they will also take part in an unpaid externship to gain "real-life" experience before entering job opportunities. Upon successful completion of the Phlebotomy Program at APLMED Academy and completing externship, graduates earn a Certificate in Phlebotomy.
Small Classes
APLMED Academy maintains a maximum capacity per Phlebotomy class as eight students, with three groups starting simultaneously. Former students of this program praise it for the intimate classroom interactions and teaching methods.
Phlebotomy Certificate Requirements
Upon completion of our program, successful students will have demonstrated the ability to apply their skills and knowledge in the following ways:
Use technology effectively to successfully accomplish the necessary tasks.
Utilize appropriate personal protective devices and techniques to operate safely in a health care environment.
Demonstrate an understanding of legal and ethical issues related to phlebotomy.
Use effective verbal, listening, and written communication skills to interact personally and professionally in a health care setting.
Apply proper phlebotomy technique to successfully collect, handle and process a minimum of 50 blood samples/specimens, including venipuncture and capillary puncture
FAQ:
Q: How much is your course?
A: Good question! Our price is the lowest tuition in Denver Metro Area, just $1000.00 This cost includes everything! No additional payments!
Q: Is your school accredited anywhere? Where can I work with your certificate?
A: Yes, our school is accredited by Colorado State Board. With our certificate, you can work in Colorado state.
Q: How long does the course last? What is the class schedule?
A: This is 8 weeks course on Saturdays. We have available classes right now, more details can be found here
Q: How many students are in the classroom?
A: No more than 10 students per class.