Massage Therapy
---
Schedule
Massage Therapist - 25 weeks course:
Massage Therapist - March 4, 2021, Mo-Th 1:00 PM - 5:00 PM -

Registration closed. Class is full.

Closed

9 February, 2021
The next class is starting in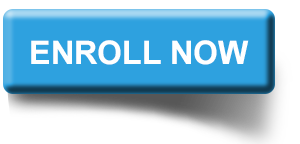 What is Massage Therapy?
     Massage therapy is a manual manipulation of soft body tissues (muscle, connective tissue, tendons, and ligaments) to enhance a person's health and well-being. There are dozens of types of massage therapy methods (also called modalities).
     People seek massage therapy for a variety of reasons – to reduce stress and anxiety, relax muscles, rehabilitate injuries, reduce pain, and promote overall health and wellness. At Northwestern, you are not simply going to a massage school – you are studying to be a healthcare professional who provides massage therapy.
Your courses include:
        • Anatomy and physiology
        • Business and license procedure
        • Contraindications and limitations
        • Health values of massage
        • Hygiene
        • Professional ethics
        • Self-care
        • Theory of massage
        • Swedish Massage
        • Deep Tissue
        • Reflexology
     The program will prepare and qualify the graduate to take the licensing exam approved by the Colorado Board of Massage Therapy. Each student will be presented with the knowledge and skills necessary to enter the field of Massage Therapy as an entry-level LMT. The program exceeds the requirements established by the State of Colorado and is designed not just to successfully prepare the graduate for licensure but for successful employment and/or self-employment in the Massage Therapy industry. Each graduate of the program will receive a certificate.
Flexible, Convenient, Self-Paced!
     Begin your career in our new location with over 5,500 sq. ft., a full theory classroom, and contemporary massage area
Certification Eligibility
     Graduates of the APLMED Academy Pharmacy Technician Program are automatically eligible to take the National Healthcareer Association Examination.